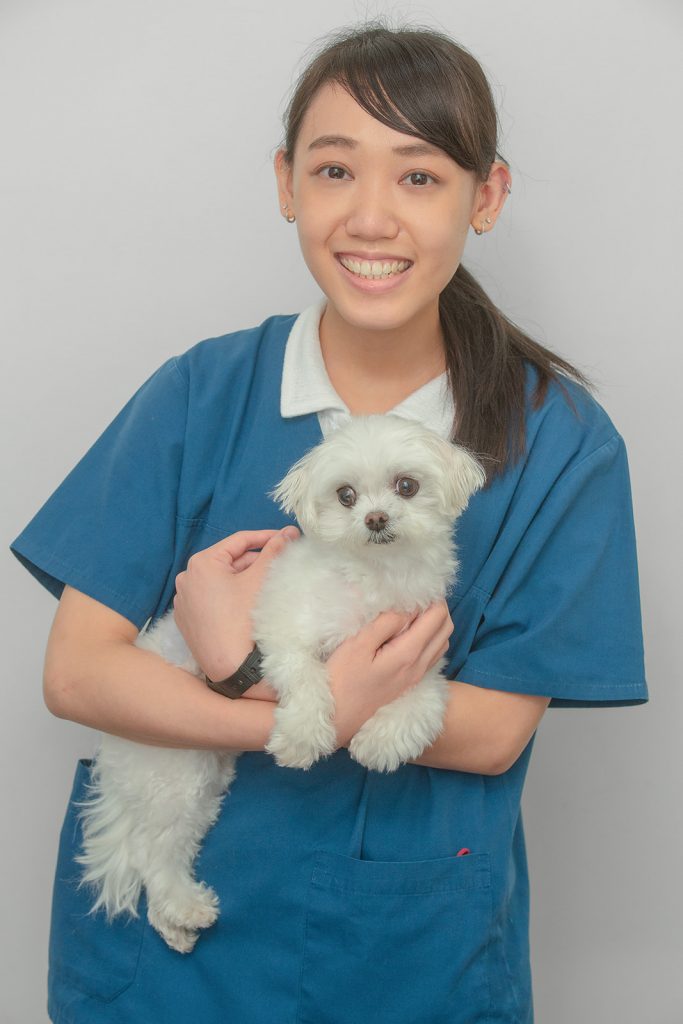 BSc, DVM (Murdoch)
Dr Shi Min is a graduate of Murdoch university. Since young, she has been fascinated by the different forms, shapes and adaptations that animals have. She feels that animals often teach us about the simple joys in life with their silly antics and finds their presence to be very comforting. While growing up, she had a handsome shih tzu named NoNo. Her curiousity about how to best care for her own pets was a motivation to pursue a career in veterinary medicine.
Her area of interest includes small animal medicine, feline medicine and dermatology. She strives to improve her knowledge in these areas and provide the best care for her patients.
Dr Shi Min has many hobbies such as baking, handicrafts, watching musicals and funny animal videos. However, her favourite one has got to be satisfying her sweet tooth and following the calls of her stomach.