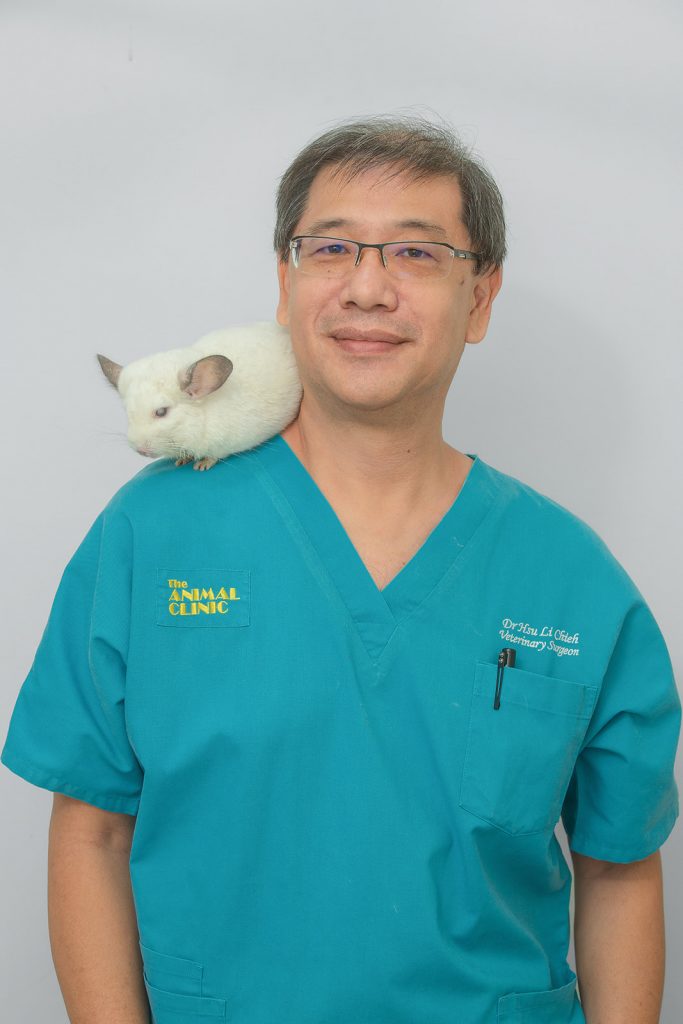 DVM (Guelph)
Dr Hsu graduated from the Ontario Veterinary College, Canada, in 1990. Having worked at The Animal Clinic as a handyman, receptionist and animal tech prior to, and during, his studies in veterinary medicine, it was natural for him to join The Animal Clinic on his return to Singapore where he became partner in the practice a few years later. So, in a sense, you can say that he "grew up" with The Animal Clinic!
Professionally, his main interest is in Surgery, and Avian and Exotic Animal Medicine. Over the years, Dr Hsu has developed his skills as a surgeon and keeps current by capitalizing on Continuing Education opportunities both in Singapore and abroad. He is certified to perform the Zurich Cementless Total Hip Replacements.
Besides being a member and past president of the Singapore Veterinary Association, Dr Hsu is also a long standing member of the Association of Avian Veterinarians, the American Association of Zoo Veterinarians, and the Association of Amphibian and Reptile Veterinarians.