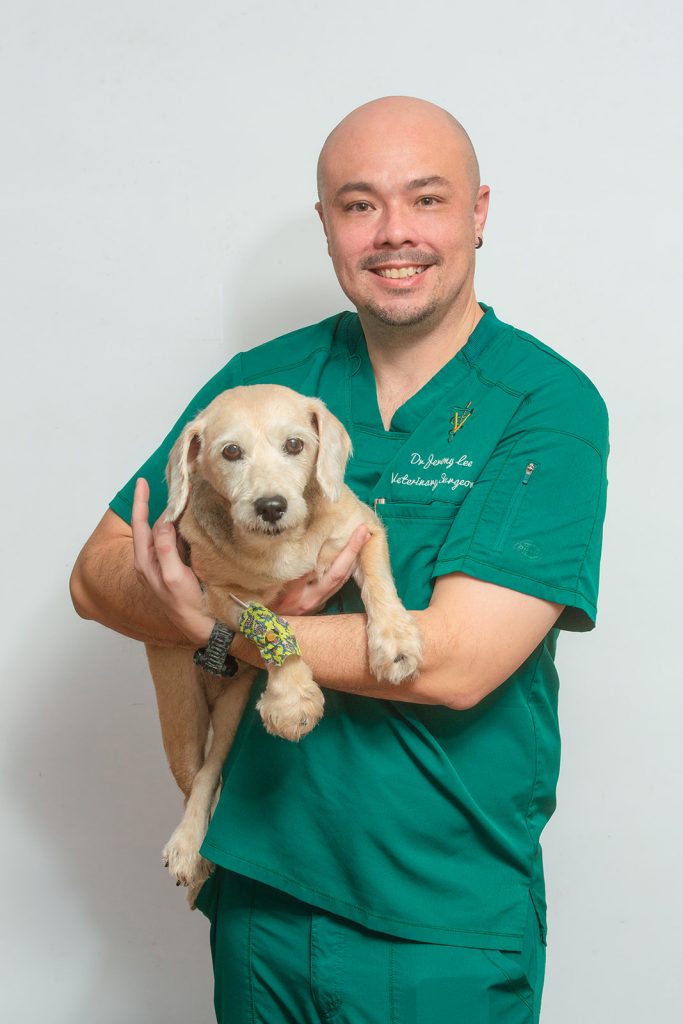 BSc Biomed/MolBio (Hons)
BSc VetBio, BVMS (Murdoch)
MANZCVS (Small Animal Medicine)
In the pursuit of his childhood dream of becoming a veterinarian, Dr Jeremy Lee spent eight years in Perth, Western Australia. There he obtained Bachelor Degrees in Biomedical Science (Hons), Molecular Biology (Hons), Veterinary Biology as well as his Bachelor of Veterinary Medicine and Surgery.
His drive to learn resulted in his successful completion of the Sydney University post graduate course in Veterinary Dermatology in 2015 and his Membership in Small Animal Medicine by examination with the Australian & New Zealand College of Veterinary Scientists in 2018.
A published author of two scientific papers, and speaker at veterinary conferences, he strives to enrich the international veterinary community.
His veterinary interests include Dermatology and Small Animal Medicine with a special interest in allergic skin diseases, ear diseases and hormonal diseases of dogs and cats.
Dr Jeremy Lee is also Singapore's representative for the Asian Society of Veterinary Dermatology.
Publications:
Lee JY, Ryan UM, Jefferies R, McInnes LM, Forshaw D, Friend JA, et al. Theileria gilberti n. sp. (Apicomplexa: Theileriidae) in the Gilbert's potoroo (Potorous gilbertii). J Eukaryot Microbiol 2009;56(3):290–5
Rongchang Yang, Jeremy Lee, Josephine Ng, Una Ryan. High prevalence Giardia duodenalis assemblage B and potentially zoonotic subtypes in sporadic human cases in Western Australia. International Journal for Parasitology 2010; 40(3): 293-7