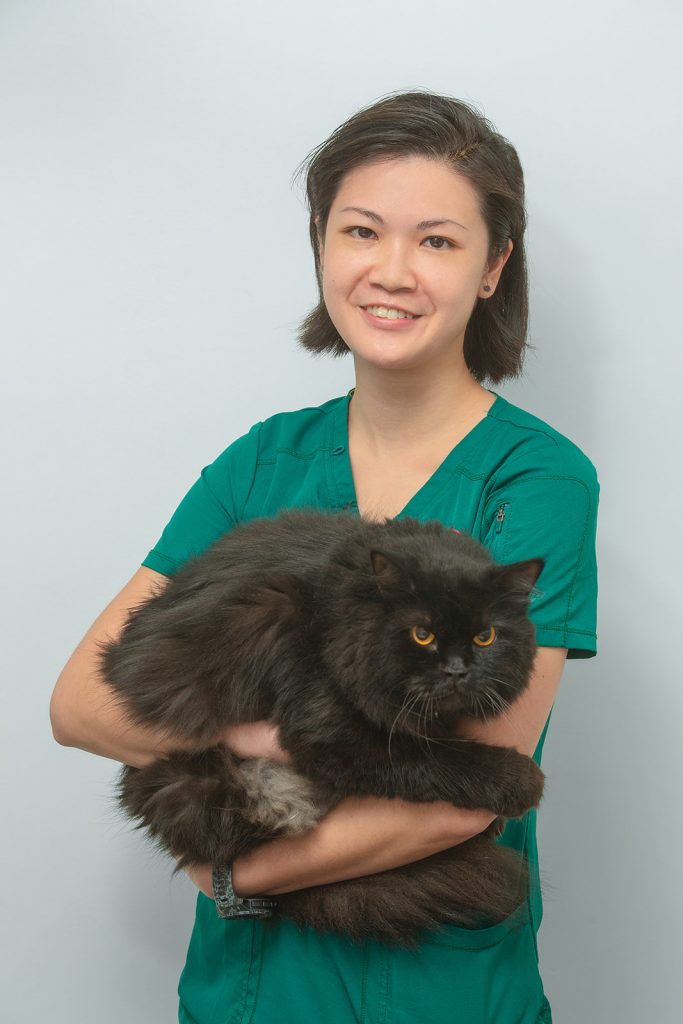 BSc VetBio, BVMS (Hons) (Murdoch)
MANCVS (Small Animal Medicine)
Dr Esmee Koh graduated from Murdoch University in 2009 and worked in a small animal general practice in Perth before returning to Singapore in 2011. She developed a strong interest in internal medicine and obtained her membership in Small Animal Medicine by examination with the Australian and New Zealand College of Veterinary Scientists in 2015.
Dr Koh has completed continuing education certificates in internal medicine, cardiology, and feline medicine. She has also undergone formal training in both flexible and rigid endoscopy, and regularly performs laparoscopic spays.
She strongly believes in client communication and education, and that the pet owner – vet partnership is crucial to achieving high standards of patient care. She is also a registered fear free practitioner who aims to provide a positive experience for animals at their vet visits.
She is currently owned by one young human monkey, two quirky needy cats, and many plants.