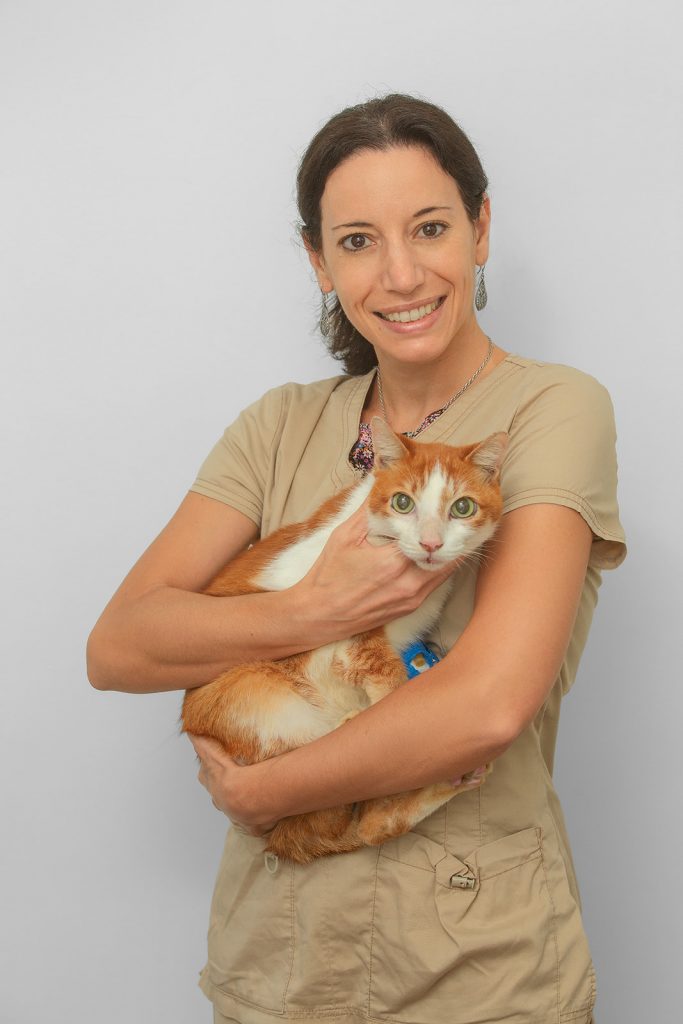 BVMS (Madrid),MRCVS
Born in Argentina, raised in Spain and holding Italian Nationality, Dr Gomez is certainly well-travelled! Dr Gomez graduated in Veterinary Medicine and Science from Madrid Complutense University in 2005. She subsequently relocated to the UK to start her professional career in small animal practice and is a member of the UK's Royal College of Veterinary Surgeons.
Dr Gomez relocated to Singapore in 2009 and has been with The Animal Clinic since 2015. She is passionate about diagnostic imaging and, with extensive training in ultrasound, is our dedicated in-house ultrasonographer. She is an experienced veterinary professional who pays great attention to her patients' wellbeing within their families at home.
Outside from work, she dedicates most of her time to her young family. She enjoys reading, dancing and various sports like swimming, cycling and any form of exciting outdoors activities. She loves nature and travelling.