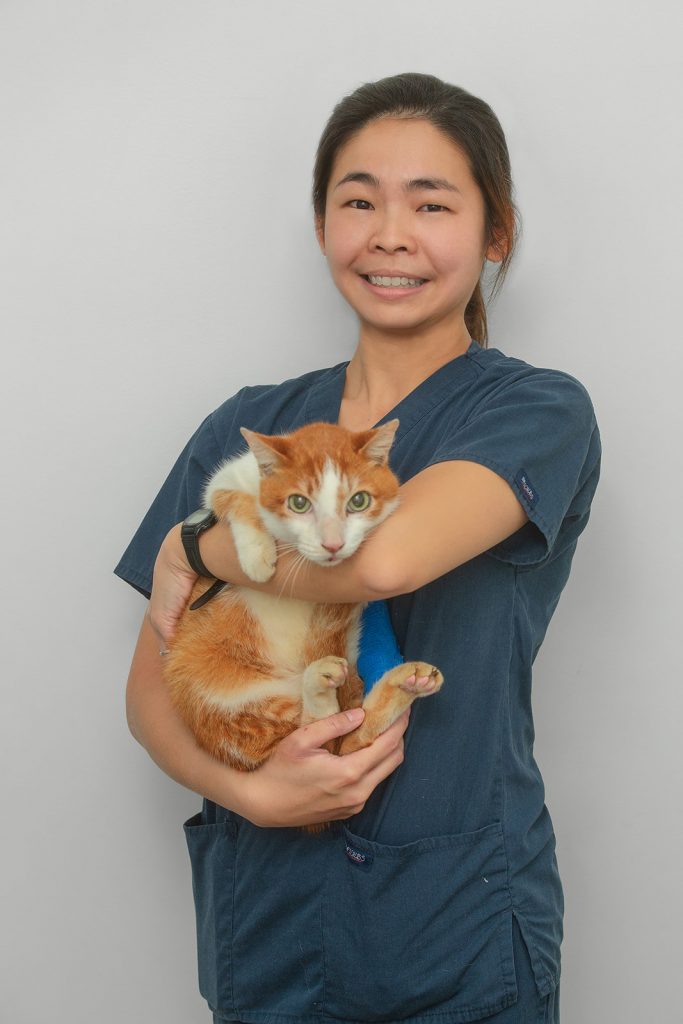 BSc (Hons), PhD NUS
DVM (Melbourne)
With a desire to make a difference to pets each day, Dr Ng embarked on a journey as a veterinarian. She is also intrigued by biology and enjoys working on medicine cases. Her philosophy in life is to work hard, have fun and never stop learning.
She believes that each pet has its own unique circumstances and relationships, and is dependent on the loving care rendered by pet parents. Every vet visit is an opportunity to assess and improve pet health and well-being, with the pet family playing a vital role.
Dr Ng grew up with various pets and is now owned by a Syrian hamster Yumi.