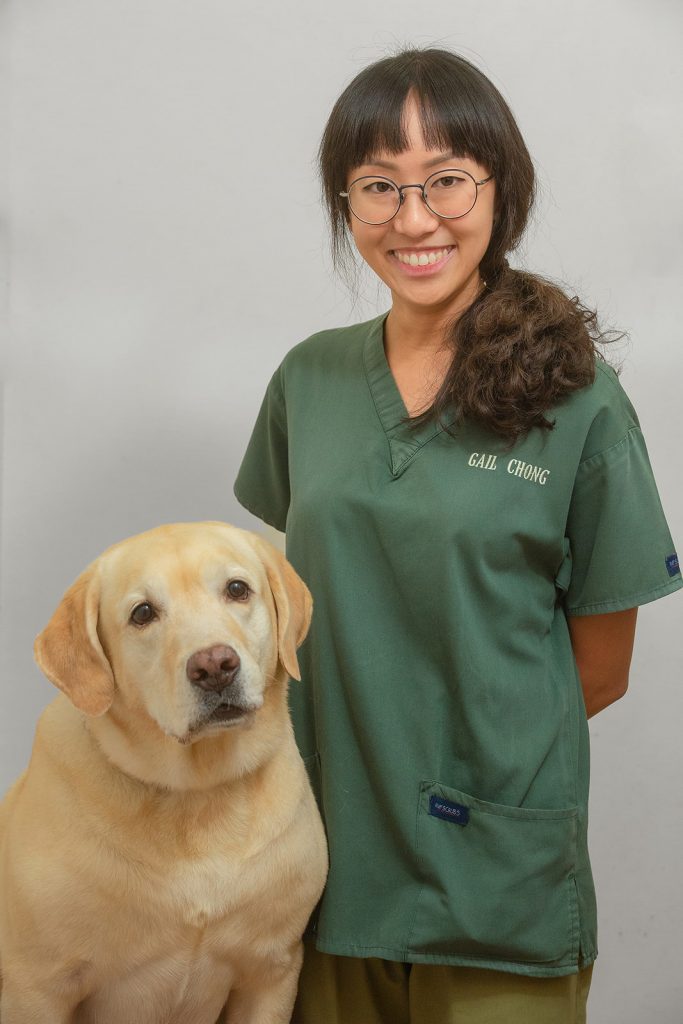 BVSc (Murdoch)
Dr Gail Chong graduated from Murdoch University with a degree in veterinary medicine and surgery.
Before obtaining a veterinary degree, she was interested in becoming a lawyer due to too many episodes of Suits; however she realised that dogs and cats were irresistably fluffy and succumbed to this career option instead.
Her areas of interest include dermatology and ophthalmology, and she enjoys spending time getting to know clients and their pets better so as to be able to provide personalized care for each individual.
When not at work, she loves to cook, to run, and to read, although not necessarily in that order. She owns a shaggy Chow Chow and a cuddly Goldie, and lives in anticipation of the day when she will also have 4 Munchkin cats.